Kerry Cassidy Doubles Down
— A KerryWatch Report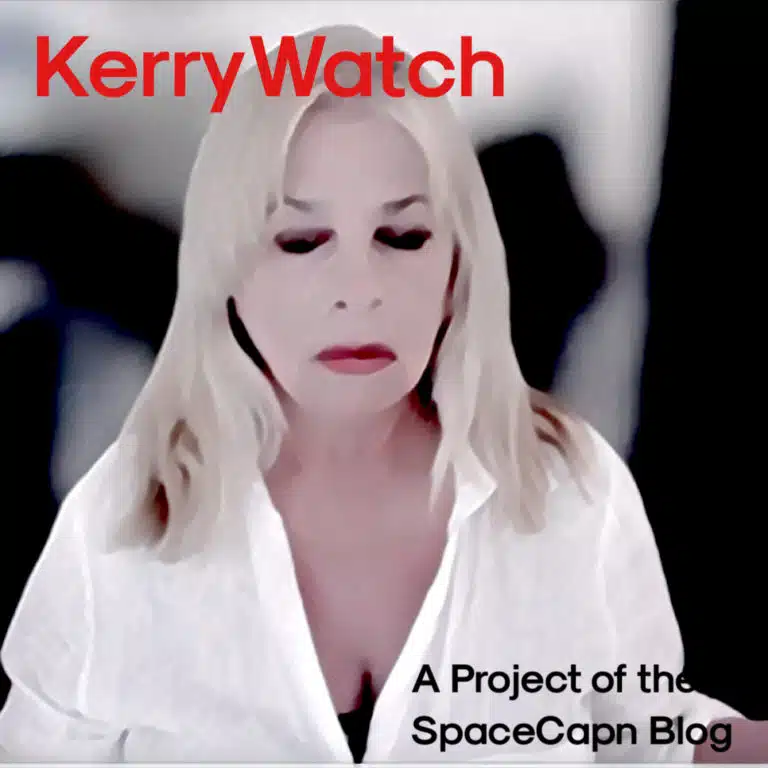 Kerry Cassidy has been busy, attending the "Double Down" event in Las Vegas with multiple Juan Savins and filling her time with reports of invasions and vaccination drama. Even the "Captain," Mark Richards, was used as an authoritative source. Among the highlights at Project Camelot, Kerry writes:
UPDATE: 10.26.2021. I just had it confirmed by an impeccable source that there are 2 Juans…just as I thought.. . .



The following is from a source with close ties to the US militia… trusted have known him for years…They got the following from a source at the border as the article says… DEVELOPING…—Kerry Cassidy, Project Camelot. 10/23/2021
UPDATE AS OF 10:00AM PT I am getting some intel saying that no small town has been taken over by the cartel but we need to confirm this. It may be the situation on the ground is fluid and could be changing by the hour…. working to confirm details of the story below.NOTE: DETAILS CONTAINED IN THIS REPORT ARE UNCONFIRMED.DATE: 22-10-21
SUBJECT: Invasion of southern US/Texas border
OFF WORLD GROUP "SWARU" CONSIDERED TO BE A BRANCH OF PLEIADIANS REPORT ON THE DANGER

AND DIABOLICAL NATURE OF THE VACCINES WHICH ARE IN VIOLATION OF A NUMBER OF OFF AND ON WORLD TREATIES.VERIFIES ALL THE INFO I HAVE RESEARCHED AND REPORTED ON FOR THE PAST 2 YEARS.—HIGHLY RECOMMENDED.

JUST AS I HAVE been talking about for years.. and this is also what the real covid19 agenda is about for those who survive….as Mark Richards says what they want is a race of passive supersoldiers….
In this book they are constructing a device in the secret space program in Romania and working with the American secret space program who have done the same thing however their devices had some important differences. It is worth noting that one does not need a "device" to double and travel in the ether. I do this "doubling" all the time…it seems to be some strange ability I acquired when I was very young. I believe we all have these abilities.


I

have said numerous times NANO jumps… it "flies" and is not stopped by the blood/brain barrier. I have this from yes, Cyrus Parsa, but before that Captain Mark Richards and then more recently from another independent and unrelated source: a high level scientist who works for NASA.

"With respect to COVID19 the scientist mentioned above said the spike proteins attach themselves to the nano and jump… from thing to thing and person to person. Mark Richards used the example of a modern car with an AI engine that could also jump from the street onto a military base, infect the computers, toasters and other electromagnetic things… "

These clips speak for themselves.
Juan Savin, a conspiracy monger with a failed track record, talks about Red October and holds an event in Las Vegas. Kerry believes that there are two Juans, one of whom is JFK, Jr. I would not want to double down on that bet, although I look forward to the DNA test to prove it. Until then, I'm sticking to my own predictions.
When it finally dawned on Kerry that her trusted source might be wrong and there was no invasion of the United States, she posted on Facebook that 120,000 Armed Invaders are at the Border.
She repeated Simon Parkes's claim "that the US will be invaded by three flanks in a pincer move on the southern border, totaling 120,000 troops – and that we may very well see a firefight today."
"They're being armed by the cartels, whose leaders are telling them that this is 'an invasion of the United States.' Simon says that the border state governors have ordered National Guard troops to come down and that he says that Patriots at the Pentagon will send troops the border, regardless of what the Biden administration says ."
I think Kerry needs new sources. Two Juan's are not better than one – the military does not recognize that Trump is president and how many times can you claim that he will be restored before you lose your credibility?
Simon Parkes is the only one who makes Juan Savin look trustworthy.
Maybe she should leave the Pleiadians to Billy Meier. And the jumping nanos are another Covid vaccine conspiracy that unfortunately might keep the virus going if people believe it to be true and do not get vaccinated. Perhaps she made one too many trips time traveling and doubling down into the ether.
Instead of these stories I recommend interviewing Mark again to get to the bottom of what the reptilians are doing to the supply of chocolate.
Some news reports have been received that various chocolate bars, particularly European brands, may face trouble with their supply chain. A skilled investigator like Cassidy should recognize this as fake news, a cover up for offworldly raids on chocolate. There are undoubtedly false flags that need to be exposed. After all, Captain Mark Richards has said that the Raptors will do anything for chocolate.
KerryWatch: Occasionally paying attention to Kerry Cassidy so you don't have to.