The World of Captain Mark Richards, Kerry Cassidy, and Friends
After he was convicted for the Pendragon Plot murder, Mark Richards went on to claim that he was a Captain in the Not-So-Secret Secret Space Program — having become friends with chocolate loving alien raptors who only want to go antiquing. All in the course of saving the world many times over and being called a "national treasure" by Kerry Cassidy. This blog starts with Mark but explores the many symbolic friends.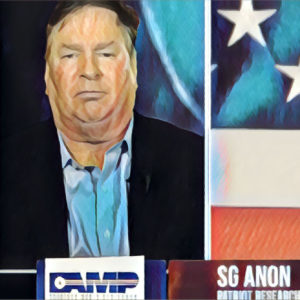 November 18, 2022
Kerry Cassidy dismisses Trump's candidacy announcement as something for the Normies, offering her version obtained from her usually unreliable sources. She has faith that the storm is still coming. The arrests are happening . . . Or not.